---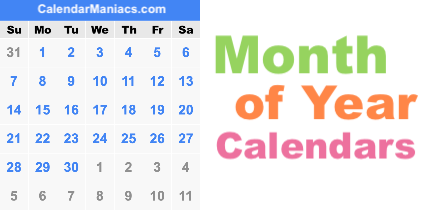 Welcome to the Month of Year Calendars page. Here you can get detailed calendar information about any month of any year. Not only that, but it also includes a printable calendar of the month and year of your choice.
To get started, please submit the month and year of the calendar that you are interested in.
Here are some examples of months that you can get details about.
---
Copyright
|
Privacy Policy
|
Disclaimer
|
Contact